Go back
2 December 2019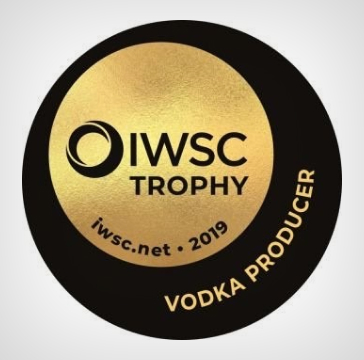 ZU IWSC vodka producer
Roust Corporation, the largest integrated spirits producer and distributor in Central and Eastern Europe and the second-largest vodka producer in the world, is pleased to announce that Żubrówka is named Vodka Producer of the Year at the International Wine & Spirit Competition 2019.
Premium Polish vodka brand Żubrówka was awarded the highest accolade of Vodka Producer of the Year, following the brands incredible success at the International Wine & Spirit Competition 2019 where Żubrówka Bison Grass and Żubrówka Biała both won prestigious Gold medals.
The much coveted trophy was awarded at this year's International Wine & Spirit Competition banquet on November 28. This adds to Roust's impressive list of top award wins for its vodka portfolio across internationally renowned industry competitions.
Żubrówka Bison Grass Vodka is Poland's most iconic vodka. Every bottle contains a single blade of rare, handpicked bison grass, creating a truly distinctive tasting vodka with a wonderfully herbal flavour. The addition of pure bison grass is testament to the care and expertise with which this exceptional vodka is made. Żubrówka Biała also celebrates authenticity and is inspired by the clean white snow of the majestic Bialowieza Forest. Biała meaning "white" in Polish, is produced using carefully selected high quality grain and distilled seven times. The end result is a testament to its purity and pristine quality.
Żubrówka is available in more than 80 markets worldwide and holds nearly 45% of the total spirits market share in its homeland — Poland.
Paolo Gennero, Global Chief Marketing Officer, Roust says:
"We are delighted to see the brand recognized in such a highly esteemed and prestigious industry competition as it reaffirms our commitment to producing high quality and exceptional vodka. Żubrówka has grown significantly in the last 5 years and is now the 3rd biggest vodka brand globally which is testament to our continued passion and vision to deliver premium quality vodkas to consumers across the world.
The annual IWSC is now in its 50th year and is considered the "Oscars" of the wine and spirits industry.
Gold:
Żubrówka Bison Grass Vodka - 95 points
Żubrówka Biała - 95 points