Go back
20 September 2017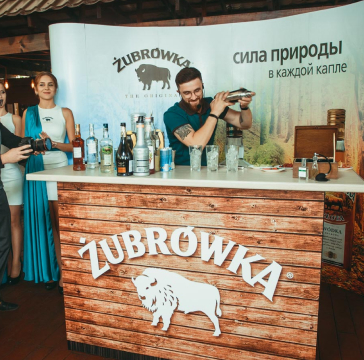 Żubrówka launch in Kazakhstan
Roust Group, world's second largest vodka producer, is pleased to announce that Żubrówka has launched in one of the major export markets of the Company — Kazakhstan.
The Żubrówka launch took place on the 20th September in Almaty, the largest city in Kazakhstan, and was attended by representatives from federal retailers, key HoReCa venues and the distributor team.
Guests were treated to a brand immersion, hosted by Brand Ambassador Dmitry Bunin from the Ukraine. His engaging presentation included Żubrówka's rich heritage and Polish provenance. Dmitry's extensive experience in mixology and expertise in strong spirits helped the audience appreciate the legendary brand to the full. Samples of each of the products — Żubrówka Bison Grass, Biala and Zlota — were served neat and in signature cocktails.