Go back
21 January 2019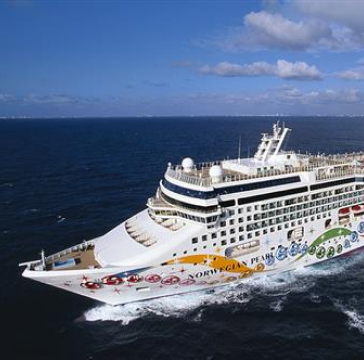 Russian Standard vodka expands travel retail presence
Already widely present across Cruise Liners in the Nordics and Baltics, Russian Standard Vodka will now be listed in On Trade Bars and Restaurants, on two US liners - Norwegian Cruise Line and Celebrity Cruises (part of the Royal Caribbean Group).
With 17 liners in the Norwegian fleet and 10 in the Celebrity fleet, sailing to destinations such as Alaska, the Caribbean, Hawaii, Transatlantic and South America, this will greatly increase the distribution of Russian Standard Vodka and amplify the brand's presence in front of an audience of US travelers.
As the world's number one premium Russian vodka, Russian Standard continues to push its global stature with the brand being widely available across 80 export markets across Europe, the US and Asia. The growth and success of Russian Standard in Global Travel Retail continues with the recently acquired listings in the US Cruise Liners.
"We are delighted to have gained distribution and listings on the US Cruise Liners," says Elina Fruin, Managing Director of Global Travel Retail. "It is fantastic to be chosen by category experts to be listed on Norwegian Cruises and Celebrity Cruises in a very competitive category. This is testimony to the brand's global appeal and we are thrilled that we can now offer Russian Standard Vodka to the discerning US consumer. Russian Standard is crafted using the highest quality ingredients and is distilled 200 times for extra purity. Nowadays consumers are looking for authentic vodka with extraordinary quality and craftsmanship, which Russian Standard can offer. There is a fascinating real story and substance behind our brand."
Interbrands USA is Roust's partner for the Cruise lines in US.