Go back
1 June 2020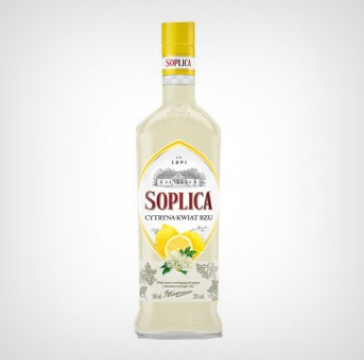 Refreshing flavours from Soplica
Soplica, the leader of the flavoured vodka category in the Polish market, dynamically enters the summer season with new variants for lovers of refreshing flavours.
Soplica Cranberry, launched in May 2020, is an extension of the Soplica line of Sour Polish fruits, such as quince, apricot and Mirabelle plum. The addition of juice and extract from ripe cranberries gives Soplica Cranberry its unique sour taste, which comes directly from fruits. Perfect served in long summer drinks or as a shot.
Following the successful launch, another new Soplica variant – Soplica Lemon-Elderflower – came out in June. Soplica Lemon with Elderflower is a unique combination of refreshing lemon with aromatic elderflower, and boasts an unparralleled aroma and crisp taste. Perfectly served with sparkling water or sparkling wine such as Prosecco. The new Soplica Lemon-Elderflower variant joins the Lemon line as the fourth flavour, in addition to the light and crisp flavours already on the market: Soplica Lemon-Mint, Soplica Lemon-Quince and Soplica Lemon-Raspberry.