Go back
24 August 2020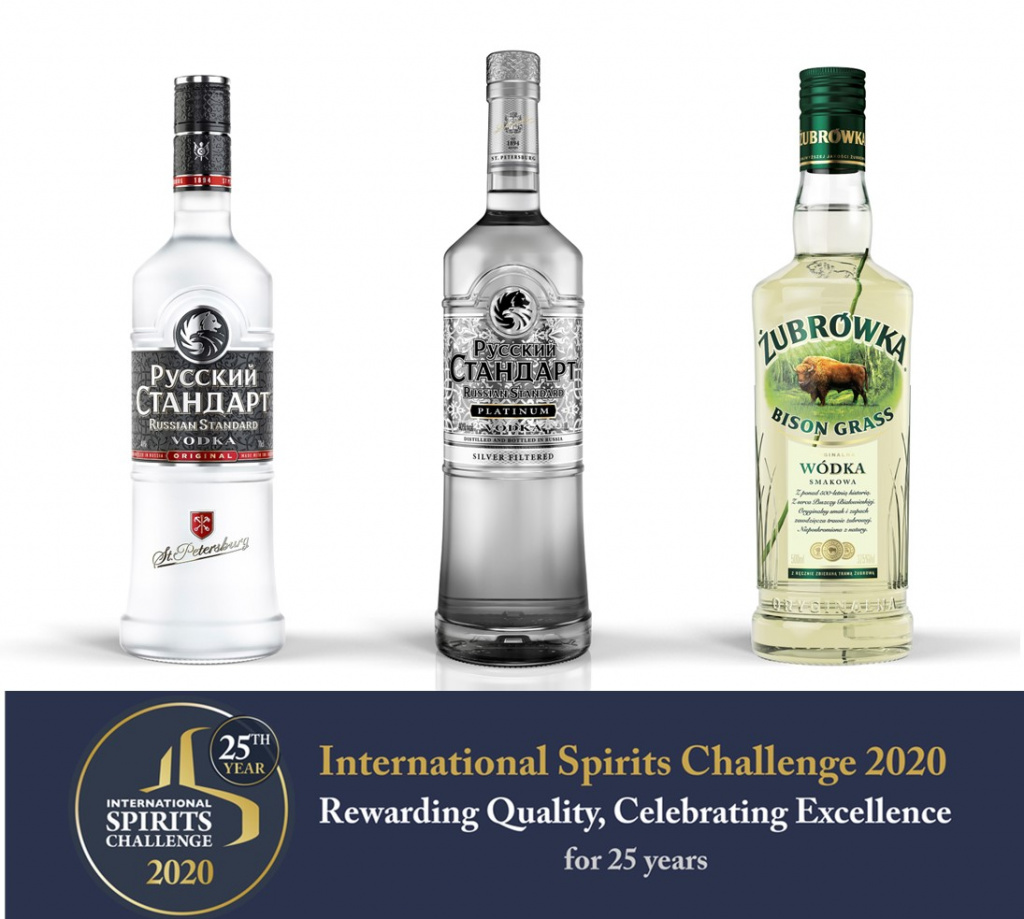 Roust maintains unrivalled status at the International Spirits Challenge
Roust has been awarded with even more medals this year, reflecting the producers commitment to quality and innovation through the spirits.
For the third consecutive year and second time this year, Roust's globally iconic brands Russian Standard Original, Russian Standard Platinum & Żubrówka Bison Grass have been recognised for their superior quality at the International Spirits Challenge 2020.
This month marks another triumph for vodka producer Roust's legendary brands, that have been recognised for their superb taste at this year's International Spirits Challenge. Russian Standard Original, Russian Standard Platinum and Żubrówka Bison Grass were all awarded silver medals, a testament to their premium quality.
Roust's unrivalled success reinforces the producers status for creating premium, delicious spirits within the industry. With an impressive win across all brands, the taste-test results truly speak for themselves.
Following straight medal wins at the International Wine & Spirit Competition 2020 earlier this month, this significant win marks a second triumph for Roust this year. High-ranking wins for Russian Standard Vodka and Żubrówka Bison Grass Vodka maintain Roust's position within prestigious, global awards as two of the most dominating vodka brands in the spirits industry.
The ISC is now in its 25th year and prides itself on being the premier event in promoting outstanding quality spirits worldwide. Brands can expect a rigorous and independent judging process, which sees a high calibre of spirits, designs and campaigns entered each year. Receiving more than 1,700 entries from nearly 70 countries worldwide makes the ISC a truly global competition and prestigious award to win.
About Roust
Roust is the largest integrated spirits producer and distributor in Central and Eastern Europe and the second-largest vodka producer by volume in the world, with over 35 million 9l cases sold annually in more than 85 markets. Roust owns production facilities and distribution centres across Poland, Hungary, Russia and Italy. Roust's extensive portfolio includes flagship vodka brands Russian Standard, Green Mark, Parliament as well as the authentic Polish vodka Żubrówka. Gancia, the legendary Italian company that created the first Italian sparkling wine is also part of Roust. Roust's Founder and Chairman of the Board of Directors is Roustam Tariko.