Go back
6 February 2023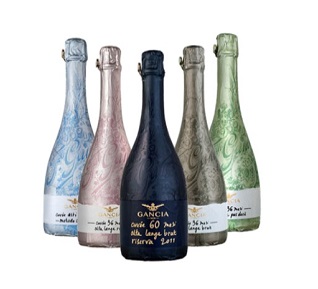 Gancia is the number 2 premium sparkling wine in Russia
Roust Corporation, one of the largest producers and distributors of alcoholic beverages in Central and Eastern Europe, announces the success of Gancia in 2022.
In 2022, the portfolio of Gancia sparkling wines has significantly strengthened its position in the ranking of the leading producers of premium sparkling wines in the Russian market. Total sales of sparkling wine in 2022 increased by 63% compared to the results of 2021, Gancia brands have taken 2nd place in the Prosecco category and 3rd place in the Asti category of the Russian market. The successes was driven by the expansion of listings in key retail chains, as well as a large-scale marketing campaign.

Throughout last year Gancia has been nominated with a number of awards at prestigious competitions in Italy. In December 2022, five sparkling wines produced by classical method from Gancia were included in the wine guide Vini Buoni d'Italia 2023, published annually by Touring Club Italiano under the editorship of Mario Busso and Alessandro Scorsone.

Gancia Alta Langa Riserva Cuvée 120 mesi Brut DOCG 2009 was included in The Sparkle 2023 ranking of the best sparkling wines in Italy, marked with the highest rating - Five Spheres - and recognized as the best wine in the category.

Gancia was founded in 1850 by the creator of the first Italian sparkling wine Carlo Gancia and today is the world's leader in the production of Italian sparkling wines, aperitifs and vermouths.