Go back
18 June 2018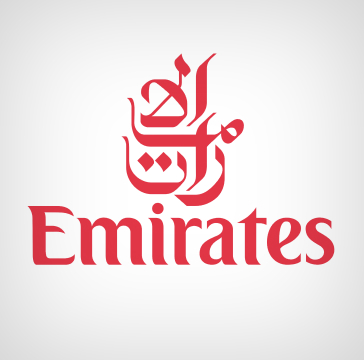 Exclusive contract with Emirates
Russian Standard Vodka, the world's number one premium Russian vodka, has won an exclusive pouring tender with Emirates Airline after a competitive pitch for a five years' contract. The contract sees Russian Standard Original Vodka as pouring vodka for Economy Class and its luxury vodka, Imperia, for First Class across all flights.
To drive awareness amongst Emirates customers, the offer will be supported by an integrated marketing platform, which will deliver a series of activations across several channels. A special training video will also be developed with the Russian Standard Vodka Brand Ambassador and distributed to over 23,000 Emirates cabin crew members.
This major win signals the continued growth of Russian Standard Vodka in Global Travel Retail, currently one of the largest premium vodka brands in the market.
Emirates Airline is one of the largest international airlines in the world.
The Dubai based airline operates over 3,600 flights per week to more than 150 cities in 85 countries and territories across six continents.
Elina Fruin, Managing Director for Global Travel Retail at Roust said: "Winning this tender is very important to us as it marks a major expansion of our presence with one of the largest airlines in the world. In securing this important win we faced strong competition from global industry players. I believe the key feature of our success is the strength of the brand in Travel Retail globally & in the local market of United Arab Emirates and valuable insight and support from our partners".
About Roust Group
Roust Group is the largest integrated spirits producer and distributor in Central and Eastern Europe and the second-largest vodka producer by volume in the world, with over 27 mln 9l cases sold annually in more than 80 markets. Roust owns production facilities and distribution centres across Poland, Hungary, Russia and Italy. Roust's extensive portfolio includes flagship vodka brands Russian Standard, Green Mark, Parliament, Talka and Zhuravli, as well as the iconic Polish vodka Żubrówka. Roust Group includes Gancia, the legendary Italian company that created the first Italian sparkling wine. Roust Group's Founder and Chairman of the Board of Directors is Roustam Tariko.